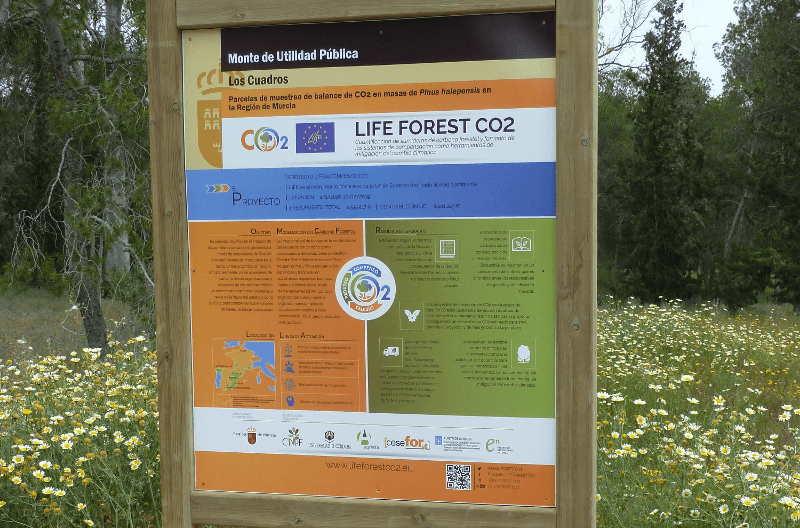 LIFE FOREST CO2
Quantification of forest carbon sinks and promotion of carbon offsetting systems as tools in the mitigation of climate change.
The principal aim of this project is the promotion of forestry systems and sustainable forest management as a tool for the mitigation of climate change through the application of the European rules relating to emission and absorption accounting in the land use, land use change and forestry sector (LULUCF).
This is achieved through increasing knowledge at the local level and by using an integrated practical approach that encompasses all sectors involved (including those responsible for emission compensation). Also, by enhancing the value of the those sectors.
One of the work lines in the project is the modelisation of carbon sequestration as a consequence of activities of Sustainable Forest Management (pruning, thinning, clearing etc.) in Pinus halepensis Mill. and Pinus pinaster Aiton forests in Spain and France, which considers the broad spectrum of carbon deposits —biomass (aerial and below ground), organic matter in the soil and deadwood— using calculations that are recognised internationally (IPCC) but adapted to the local scale.