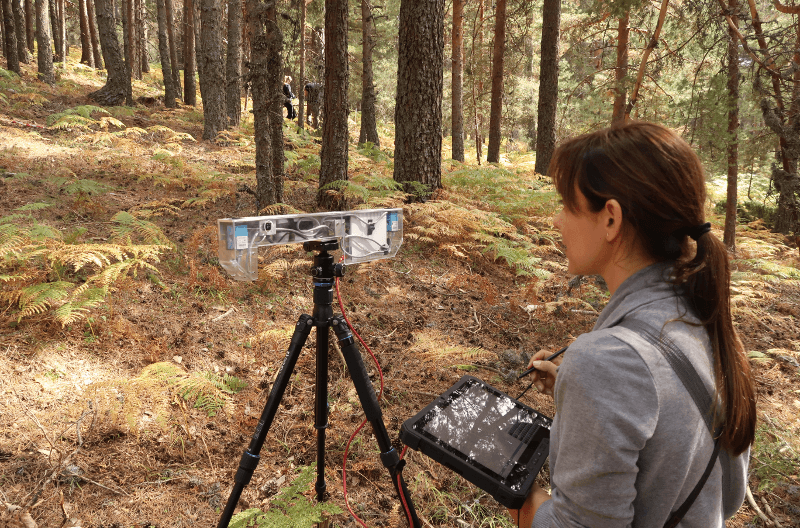 GEPRIF Project: New technologies for reducing the severity of forest fires
Basic Research Project (RTA-INIA) aimed at developing efficient methodologies to reduce the impact of forest fires through integrated management.
The objectives of the project are to:
Obtain new systems for the quantification of forest fuel loads, including modelisation and mapping through the use of various sensors.
Evaluate the efficiency of preventative treatments applied to forest fuel and their environmental effects.
Estimate the difficulty of extinguishing fires, and the influence of the smouldering ember phase on the severity of soil damage.
Predict the potential severity of fires and the effects of preventative treatment to determine priority action areas.
Evaluate post-fire hydrological-forest restoration measures and test new materials for reducing erosion risk.
Evaluate the economic efficiency of prevention, fire-fighting and restoration activities.
The research consortium, coordinated by the Forest Fire Laboratory of the INIA (National Institute for Agricultural Research and Experimentation) comprises specialist teams from universities (Santiago de Compostela, Córdoba and Castilla-La Mancha), the Lourizán Forestry Research Centre and Agresta, who contributes knowledge of scientific advances as well as results of research.