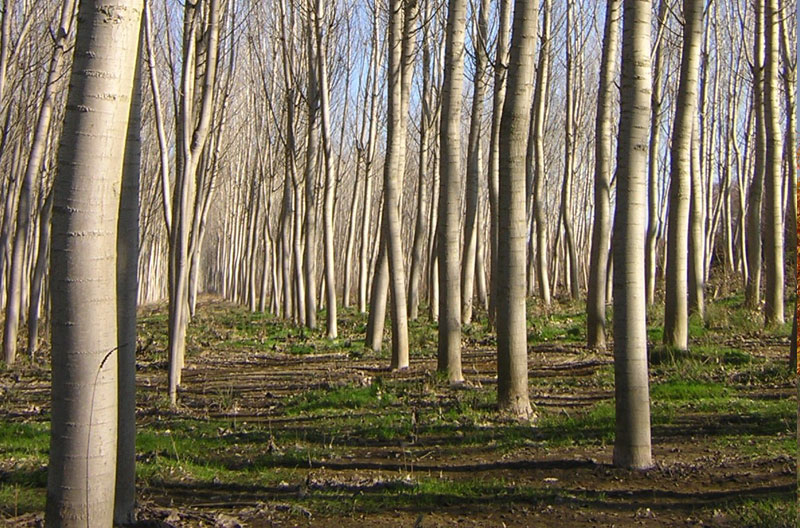 Management and improvement work in 162 ha of black poplar
The principal objective was the structure and guided pruning of black poplars of 2 and 4 years, using, pruning loppers and elevated platforms involving 45,320 trees.
The shape and form pruning of black poplar is essential in order to obtain a product of high added value, with good market possibilities. Through this intervention trees are obtained that are straight and knot-free which means the wood can be used in the peeling industry.
The implementation process consisted in the following phases:
Shaping of 2-year old plants using long handled pruning loppers and clippers
Removal of suckers and branches from the main stem in 2- and 4-year old trees
Pruning out of dominant branches at the top of 2- and 4-year old trees using long handled pruning saw
Pruning top parts of 4-year old trees using a platform
Cutting up of fallen trees in the plantation using a chainsaw and removing them with a tractor